What is WrapTag? Why you should try WrapTag?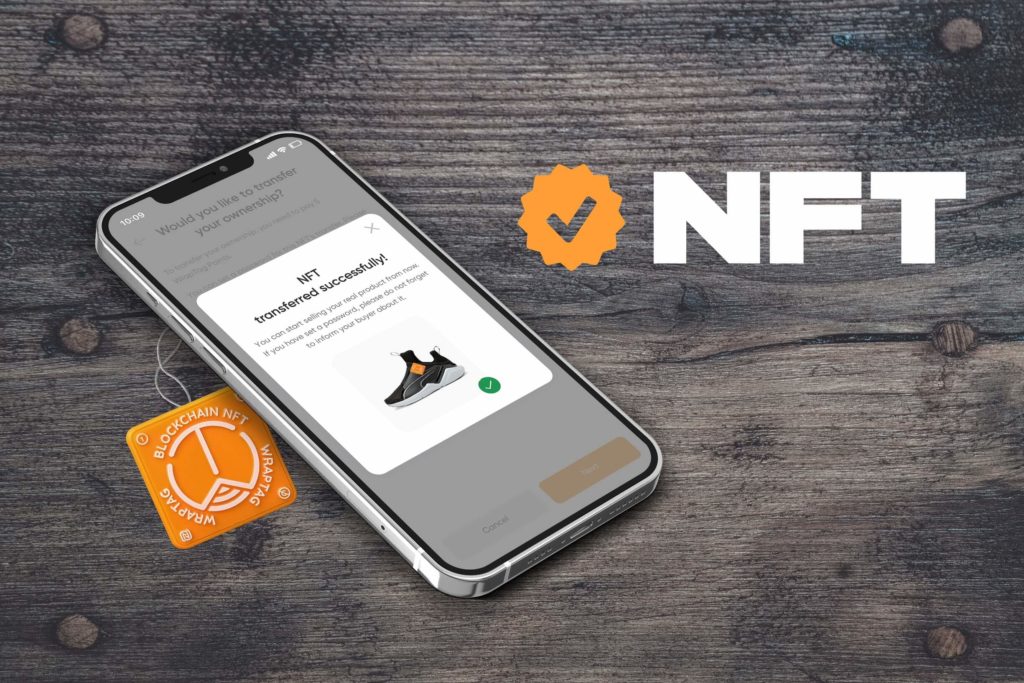 WrapTag is a system that turns your precious collections to NFT (Non-fungible token) in a few simple steps.
It grants everyone an easy access to the Blockchain space without the need-to-know about Smart Contract, Solidity, NFC integration, or whatsoever.
This system fills up a crucial gap in the Collectible World, which is Proof of Authenticity. How you can prove your collection is genuine!
WrapTag eases the agony with NFT. Each one exists on Blockchain with a unique ID and an irreversible ownership history. This awesome feature makes them impossible to be replicated.
You can always check who created the NFT, who owned it previously, or whether the ID is the right one.
In fact, this system creates a trustless and secure environment for collectors from all over the World to get the most our of their collections.
How it works?
WrapTag system is a combination of Web App, NFC Tag, and NFT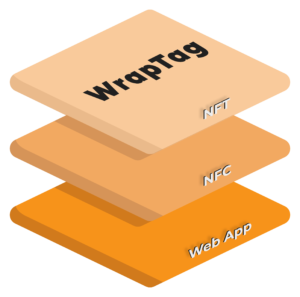 Web App
WrapTag App is a web-based application which lays on top of the Web 3.0 foundation.
User will sign in to WrapTag App through a Blockchain wallet as KEYRING PRO (iOS, Android, APK).
This method embaces user's privacy with higher protection than the traditional ones as no personal information is needed to start using the app.
From WrapTag App, user will be able to activate NFC Tag to create NFT, transfer ownership, extract information from NFC Tag and so much more.
The app will go live in early December 2021 at app.wraptag.io.
NFC Tag
NFC Tag will contain NFT once activated by WrapTag App.
To inspect an NFC Tag, you only need to scan it with WrapTag App.
NFC Tag from WrapTag includes two types of physical tags: Lock-up Tag and Seal Tag.
Lock-up Tag is attachable on Sneaker, Bag, Baseball hat, etc. which operates in a one-time lock mechanism. It means once locked the tag is unremovable without damaging the tag.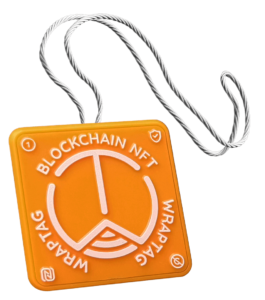 Seal Tag is an NFC sticker that comes with treated adhesive. Once attached onto an object, the tag will be damaged once someone tears it off.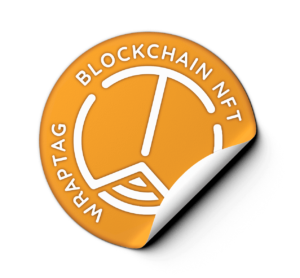 At first, we will launch the Lock-up Tag in December 2021. The Seal Tag will come later in February 2022.
WrapTag NFT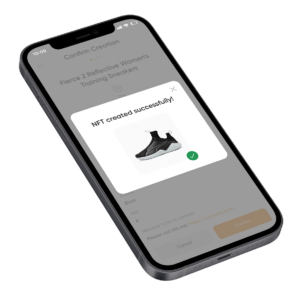 WrapTag NFT is accessible on activated NFC Tag. On the other hand, you can start creating NFT on WrapTag by scanning a blank NFC Tag.
NFT technically exists on Blockchain which is ready to be inspected, or transferred at all time.
Each NFT will contain images, videos, and information provided by the creator. It will also come with the address of the creator, ownership history, and a unique ID. Those are impossible to be replicated as everything is recorded on Blockchain in an irreversible one-way method.
WrapTag Point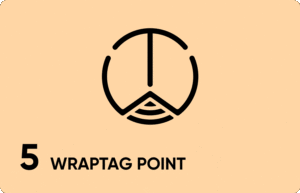 To transfer NFT on Blockchain, you will need to pay gas fee. It is a fundamental concept to utilize resources on any Blockchain.
In order to simplify this concept, we present to you WrapTag Point.
You only need to hold some WrapTag Point within your account. The WrapTag system will automatically deduct some points everytime you make a transfer.
User will be able to purchase WrapTag Point on WrapTag App from December 2021.
Learn more about WrapTag Point
How to use?
Anyone can use WrapTag. Everything you need is your phone.
The system is designed to support collectors that might be unfamiliar with new technologies and vice versa.
Please find our instructions for WrapTag below.