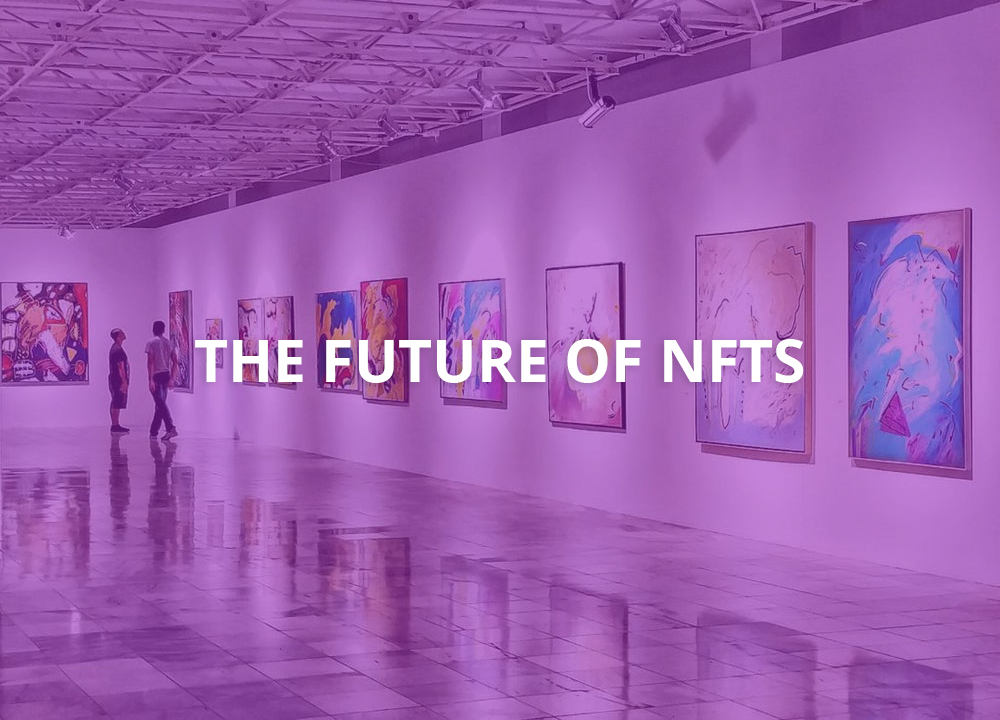 The Future of NFTs
The future of NFT is becoming clear as of the year 2021. Non-fungible tokens (NFTs) are being used by industries as diverse as gaming, banking, art, and medical, with billions transacted and a strong community supporting the concept.
People spend millions of dollars creating, collecting, and trading NFTs with the expectation of profiting in the future. Experts, on the other hand, are doubtful that NFTs are a worthwhile investment. Although the boom in NFTs is still relatively fresh, collectors have already traded large sums of money. According to experts, you should acquire an NFT because you want to possess it, not because you want to be part of the craze.
What began as a means of digitizing original artwork has expanded to include memes, intellectual property, and even tweets.
NFTs, at their heart, use Blockchain technology to allow for a smooth transfer of ownership. The Blockchain ledger maintains an immutable record of ownership, providing benefits such as traceability to the source and authentication. Furthermore, the deployment of NFTs unlocked the previously illiquid assets' potential liquidity.
In a nutshell, NFTs are Blockchain nodes that hold asset metadata. Each NFT transfer denotes the transfer of ownership of the metadata. The information encapsulates an asset's distinct characteristics, giving it a digital identity. The underlying asset in the actual world belongs to whoever owns the metadata.
NFTs future is getting clearer
Many people believe that the NFT mania is a bubble that will ultimately bust. With recent experience with ICOs, it's only natural that NFTs are scrutinized at close quarters. 
Because non-fungible tokens aren't identical, no one can replicate or change the transaction data.
These tokens may be exchanged without difficulty on any platform. Because non-fungible tokens are blockchain-based, central authorities and third parties are not involved.
Non-fungible tokens offer the customer both authenticity and ownership of the goods.

NFTs on E-commerce Platforms in the Future
Ordinary people used to find it difficult to buy non-fungible tokens, but thanks to their user-friendly features, NFTs have become increasingly popular. In addition, the e-commerce platform is growing in tandem with the increase in NFTs. Following Covid-19, many individuals have turned to these online sites to trade and buy critical items. As a result, several e-commerce platform owners are considering including NFTs in order to boost their value.
Many third parties are involved in e-commerce; by bringing NFTs to these platforms, these third parties would be eliminated. Businesses affiliated with e-commerce platforms will enjoy a high-level profit value against their items by merging NFTs and e-commerce.
The disadvantages of conventional shopping have been reduced thanks to e-commerce platforms. Unlike the traditional method, buying a single item from an internet retailer does not require you to drive large distances or wait in queues. However, the goods are not immediately supplied to you. It takes some time for your product to be delivered once you buy it from an online retailer.
However, using non-fungible tokens can help solve this problem. Customers may have the digital version of their goods given to them right away, providing them with the greatest gratification from an e-commerce purchase.
>> Learn more about WrapTag <<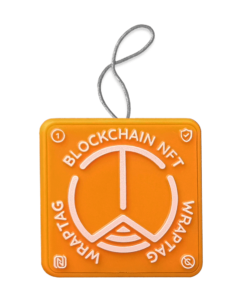 Start your journey
WrapTag App lays on top of the web 3.0 foundation, which differentiates its operation from traditional web apps.
Get KEYRING PRO
To start using the WrapTag app, the user will need to have a ready-to-use wallet as KEYRING PRO. It allows user to sign in decentrally without prior registration.
Download KEYRING PRO (iOS, Android, APK)
Open KEYRING PRO
Choose your language
'Create new account', or import one
Choose TomoChain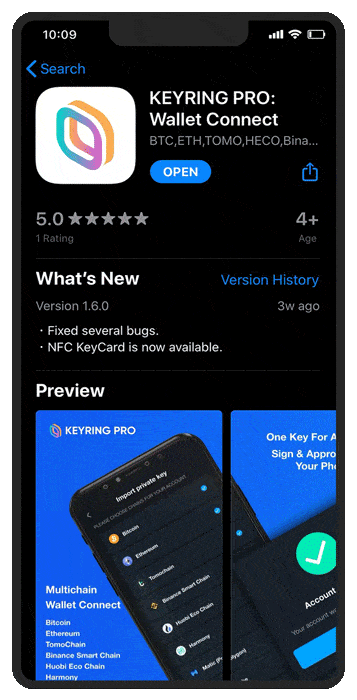 Sign in to WrapTag App
Once your wallet is ready, you will need to sign in to use WrapTag App.
On your mobile browser (Chrome, Safari, Firefox, etc.), go to app.wraptag.io
Tap 'Connect to wallet'
Choose KEYRING PRO, Tap 'Connect'
On KEYRING PRO, choose your account then tap 'Connect'
Switch back to your Browser
WrapTag home screen will appear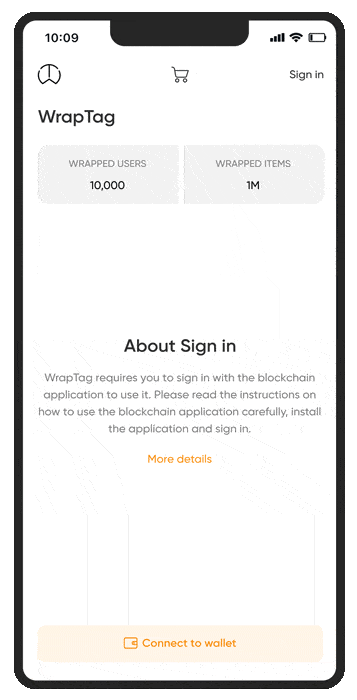 How to scan NFC Tag?
It only takes a few seconds to scan NFC Tag with WrapTag App.
Tap 'Start here'
Scroll down, choose 'Scan'
Scan NFC Tag
Choose your account, then tap 'Connect'
Once the NFT Certificate appears, tap 'View'
You will be able to view the wrapped item with details.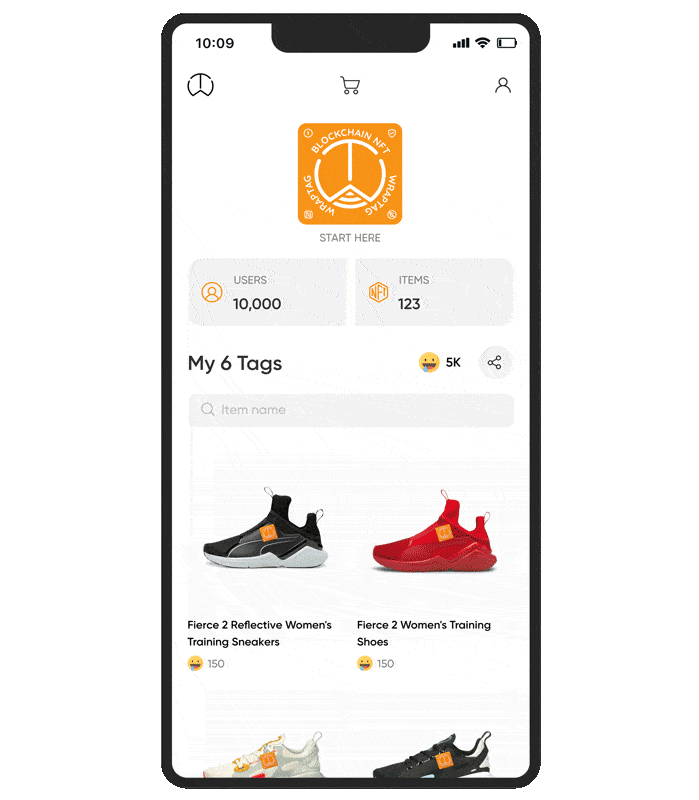 How to rewrite NFC Tag?
You can always rewrite, or replace your NFC Tag with WrapTag App.
Tap 'Start here'
Scroll down, choose 'Replace'
Choose the broken WrapTag
Tap 'Transfer'
Scan the new WrapTag
Tap 'Transfer NFT'
A new NFT Certificate of the new WrapTag will appear.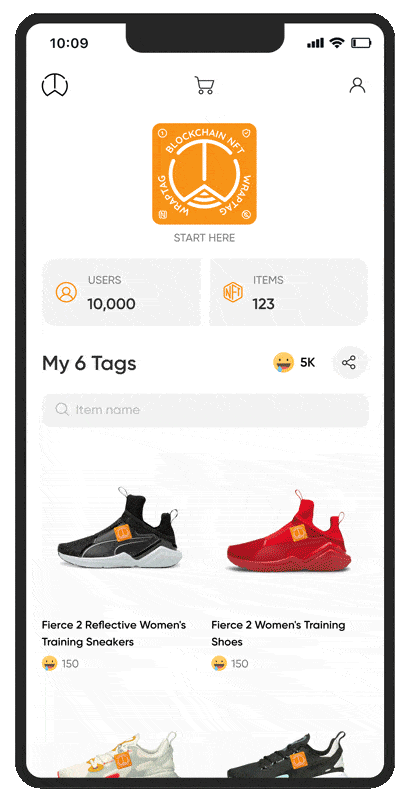 Where to buy NFC Tags?
You can purchase NFC Tags directly on WrapTag App.
On the home screen section, tap the 'Cart' icon
Choose types of Wraptag, tap 'Add to cart
Tap the 'Cart' icon
Set an amount, Tap 'Check out'
On the confirmation screen, tap 'Confirm'
Tap 'Add card'
Fill in your card info, tap 'Next'
A popup will confirm your card, tap 'Next'
Tap 'Next'
Your order will appear in the purchase history screen.