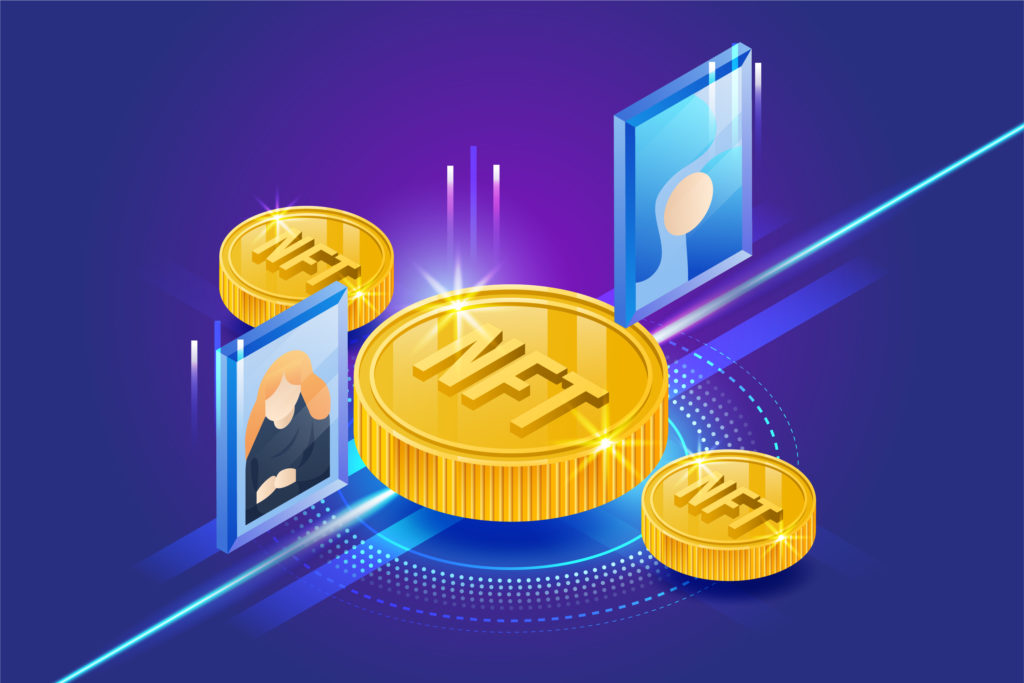 How Are NFTs Changing the World?
NFTs sales have risen to $2.5 billion in the first half of 2021 alone. Is the current NFT craze going to change the art world forever? What impact will new technologies have on the ecosystem?
Authenticity and lawful ownership
In a world where anything can be duplicated, the success of NFTs is based on their authenticity, which blockchain technology protects. When turned into an NFT, a single piece of artwork becomes unique and uncopyable. The data of the NFTs are protected by smart contracts, which make it impossible to delete, change, or copy them.
When it comes to artwork, NFTs can confirm authenticity and provenance, which are the two strong foundations that should be validated. NFTs are a technical solution to this problem.
Whoever purchases products becomes the lawful owner. Intellectual property in the digital environment becomes more secure since ownership can be readily established and verified. The product's origin and validity may likewise be quickly checked, thereby making the art market fraud-proof.
Owners will have more economic power.
Blockchain networks have the potential to increase creators' economic power in a more long-term and systematic approach. Digital art NFTs allow artists to sell the digital version of their product, but more importantly, they let them preserve their ownership online and get royalties in a secondary market for the first time ever.
Blockchain networks might also provide a transparent and fool-proof system for profit-sharing and communal decision-making, potentially addressing unfairness and economic precarity in the art patronage market and transforming the power dynamic inside the culture-defining industry.
Because NFTs can be readily exchanged, acquired, or sold utilizing a decentralized bridge or centralized custodian services, digitalization opens up a huge new market for creators to sell their products all over the world.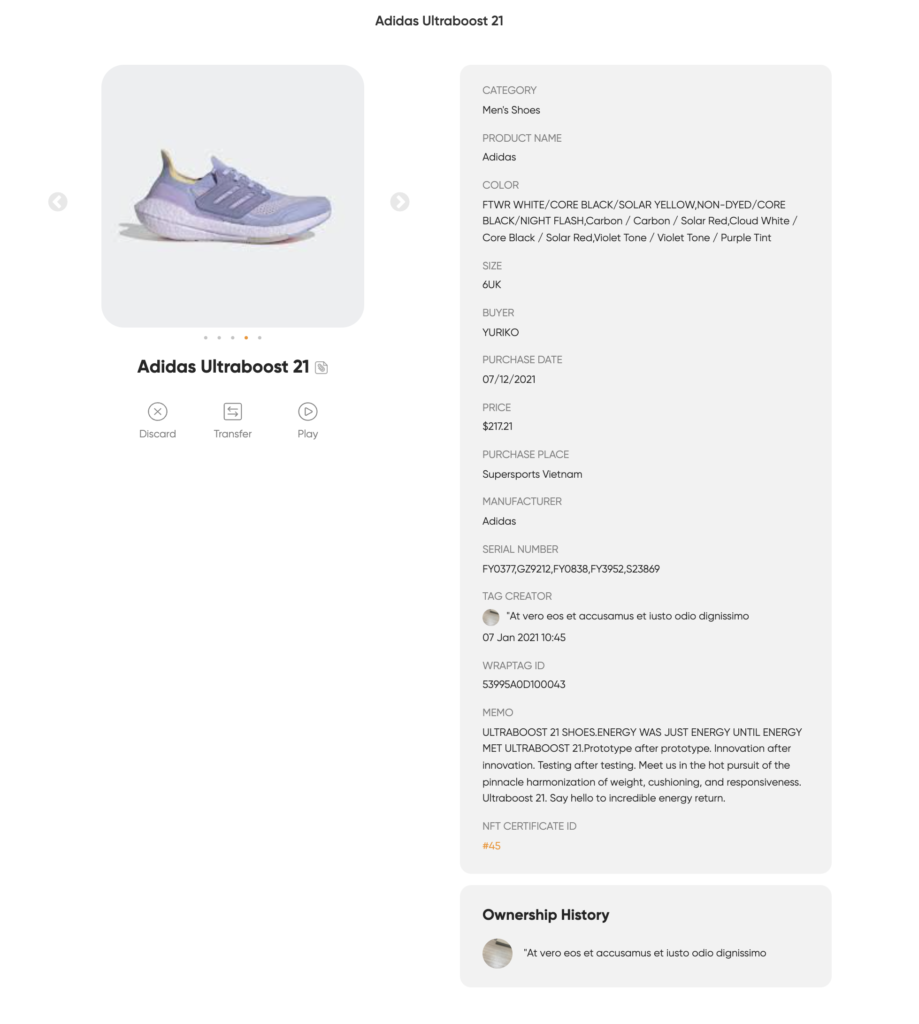 >> Learn more about WrapTag <<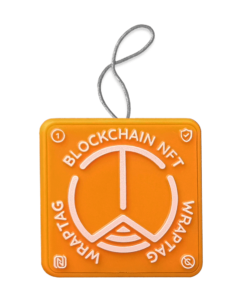 Start your journey
WrapTag App lays on top of the web 3.0 foundation, which differentiates its operation from traditional web apps.
Get KEYRING PRO
To start using the WrapTag app, the user will need to have a ready-to-use wallet as KEYRING PRO. It allows users to sign in decentrally without prior registration.
Download KEYRING PRO (iOS, Android, APK)
Open KEYRING PRO
Choose your language
'Create new account', or import one
Choose TomoChain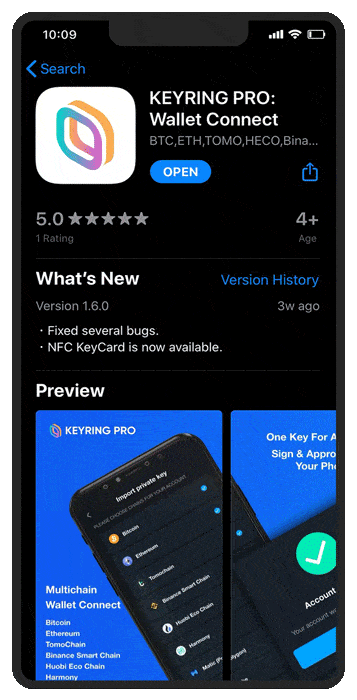 Sign in to WrapTag App
Once your wallet is ready, you will need to sign in to use WrapTag App.
On your mobile browser (Chrome, Safari, Firefox, etc.), go to app.wraptag.io
Tap 'Connect to wallet'
Choose KEYRING PRO, Tap 'Connect'
On KEYRING PRO, choose your account then tap 'Connect'
Switch back to your Browser
WrapTag home screen will appear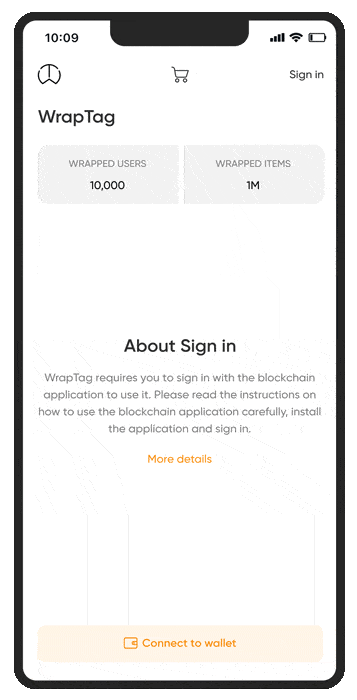 How to scan NFC Tag?
It only takes a few seconds to scan NFC Tag with WrapTag App.
Tap 'Start here'
Scroll down, choose 'Scan'
Scan NFC Tag
Choose your account, then tap 'Connect'
Once the NFT Certificate appears, tap 'View'
You will be able to view the wrapped item with details.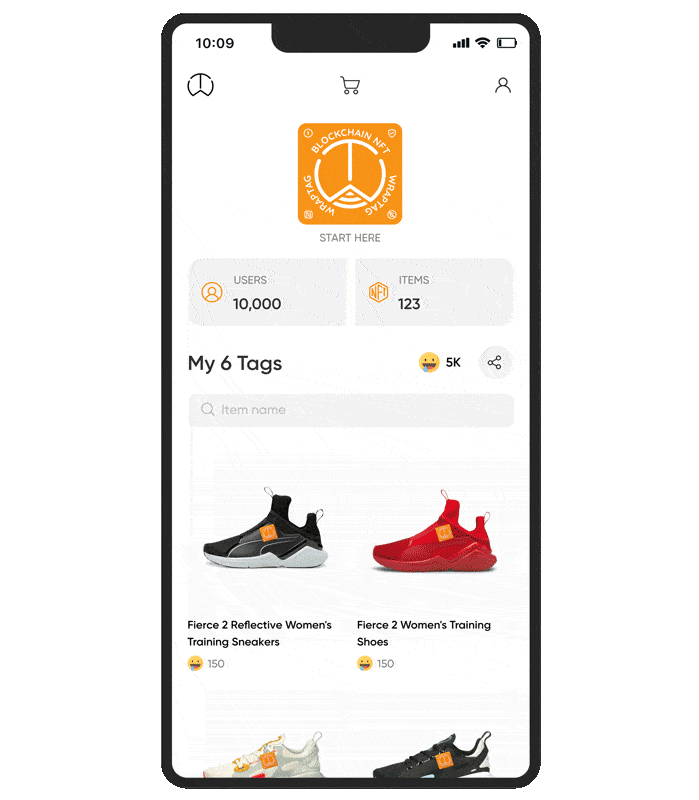 How to rewrite NFC Tag?
You can always rewrite, or replace your NFC Tag with WrapTag App.
Tap 'Start here'
Scroll down, choose 'Replace'
Choose the broken WrapTag
Tap 'Transfer'
Scan the new WrapTag
Tap 'Transfer NFT'
A new NFT Certificate of the new WrapTag will appear.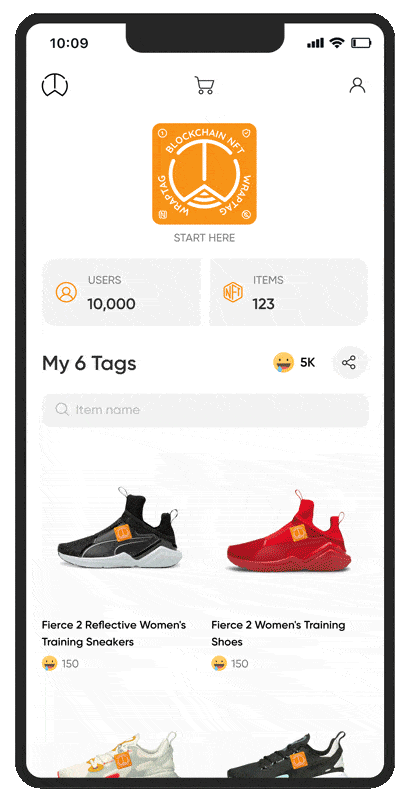 Where to buy NFC Tags?
You can purchase NFC Tags directly on WrapTag App.
On the home screen section, tap the 'Cart' icon
Choose types of Wraptag, tap 'Add to cart
Tap the 'Cart' icon
Set an amount, Tap 'Check out'
On the confirmation screen, tap 'Confirm'
Tap 'Add card'
Fill in your card info, tap 'Next'
A popup will confirm your card, tap 'Next'
Tap 'Next'
Your order will appear in the purchase history screen.