What is NFC Tag?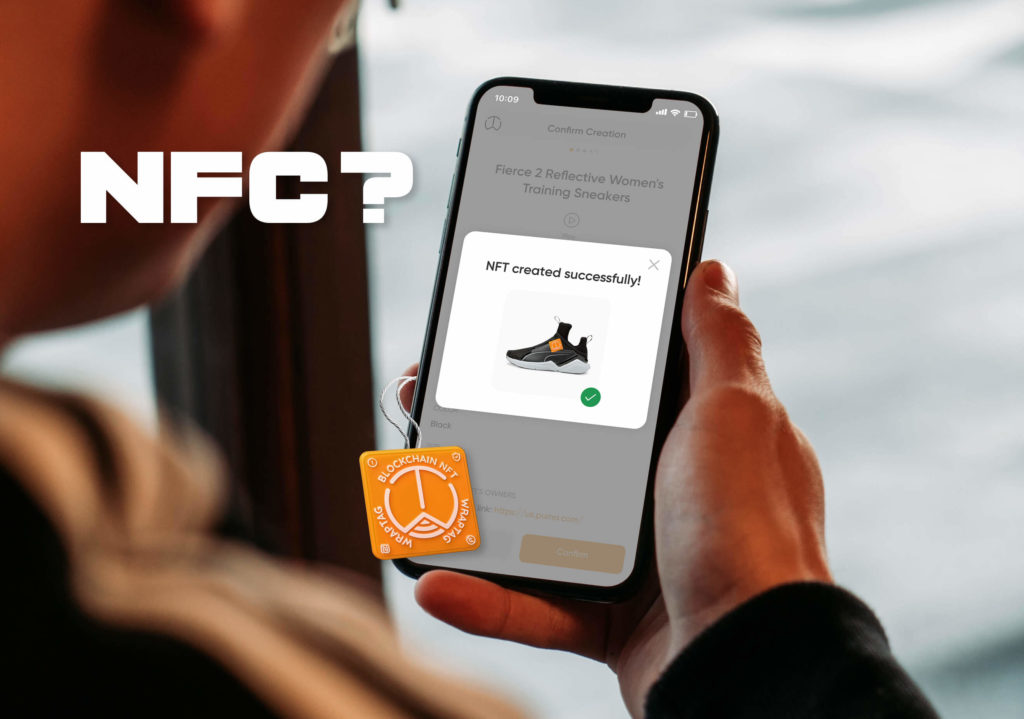 NFC stands for Near-field communication. It establishes a point-to-point connection between NFC-capable devices in a distance of 2 cm and below to transfer data (images, videos, files, etc.).
NFC-enabled devices includes electronic devices with specialized softwares (NFC Reader/Writer), NFC Keycards, and NFC Tags. They are based on the RFID standard, which is the foundation of bi-directional contactless communications (ISO/IEC 14443, ISO/IEC 18092, JIS 6319-4).
The technology generates a consistent infrastructure for most contactless payment systems to develop on. In fact, it's now becoming a basic feature of most modern smartphones.
As part of innovation, NFC Tag has diversified the use cases of NFC Technology with its progressive form factors. It mainly plays the role of data storage that can interact with NFC Reader/Writer seamlessly.
WrapTag system is a perfect demonstration of how NFC Tag interacts with modern smartphones and vice versa.
User can easily access NFC WrapTag from WrapTag App on a mobile device. It only takes one scan!
By activating an NFC WrapTag, user will be able to create an NFT (Non-fungible token) version of any object without coding, directly on a mobile device.
The created NFT will stick to the activated tag, which allows everyone to inspect the NFT by scanning the tag.
In term of NFT, it exists as a certificate of ownership to prove authenticity, verify ownership history, and enhance value of an object. 
NFC WrapTag comes with two different varieties: Lock-up Tag and Seal Tag.
>> Learn more about WrapTag <<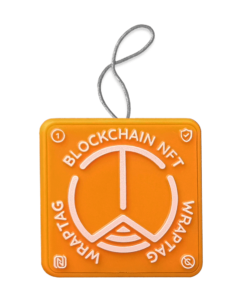 Start your journey
WrapTag App lays on top of web 3.0 foundation, which differentiates its operation from traditional web apps.
Get KEYRING PRO
To start using WrapTag app, user will need to have a ready-to-use wallet as KEYRING PRO. It allows user to sign in decentrally without prior registration.
Download KEYRING PRO (iOS, Android, APK)
Open KEYRING PRO
Choose your language
'Create new account', or import one
Choose TomoChain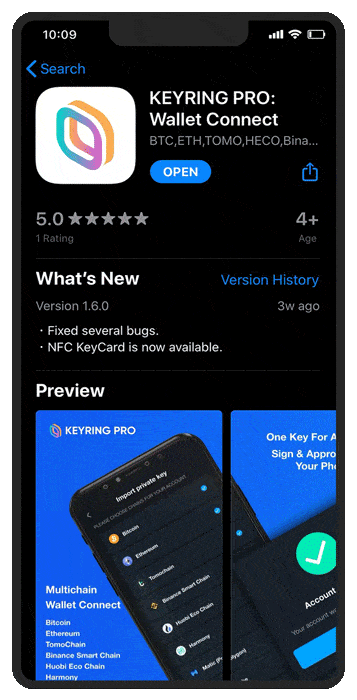 Sign in to WrapTag App
Once your wallet is ready, you will need to sign in to use WrapTag App.
On your mobile browser (Chrome, Safari, Firefox, etc.), go to app.wraptag.io
Tap 'Connect to wallet'
Choose KEYRING PRO, Tap 'Connect'
On KEYRING PRO, choose your account then tap 'Connect'
Switch back to your Browser
WrapTag home screen will appear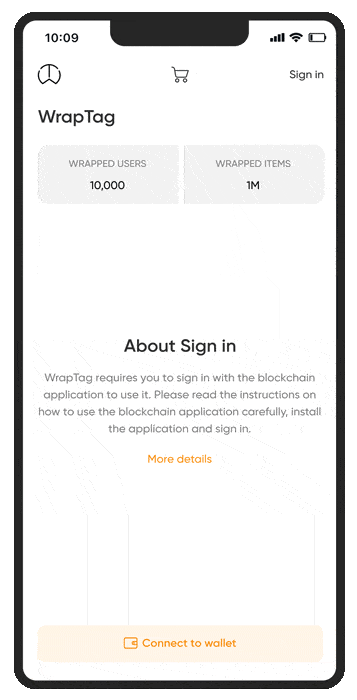 How to scan NFC Tag?
It only takes a few seconds to scan NFC Tag with WrapTag App.
Tap 'Start here'
Scroll down, choose 'Scan'
Scan NFC Tag
Choose your account, then tap 'Connect'
Once the NFT Certificate appears, tap 'View'
You will be able to view the wrapped item with details.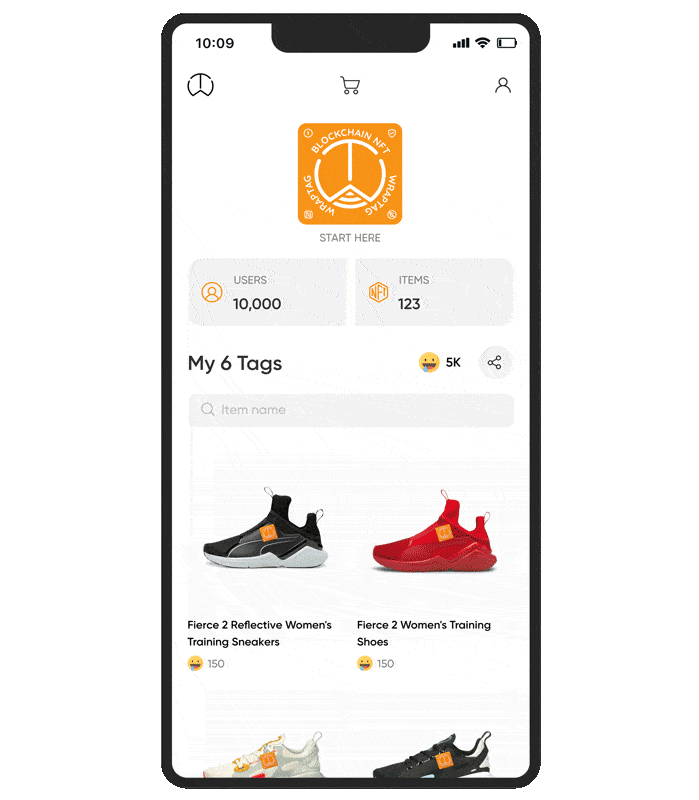 How to rewrite NFC Tag?
You can always rewrite, or replace your NFC Tag with WrapTag App.
Tap 'Start here'
Scroll down, choose 'Replace'
Choose the broken WrapTag
Tap 'Transfer'
Scan the new WrapTag
Tap 'Transfer NFT'
A new NFT Certificate of the new WrapTag will appear.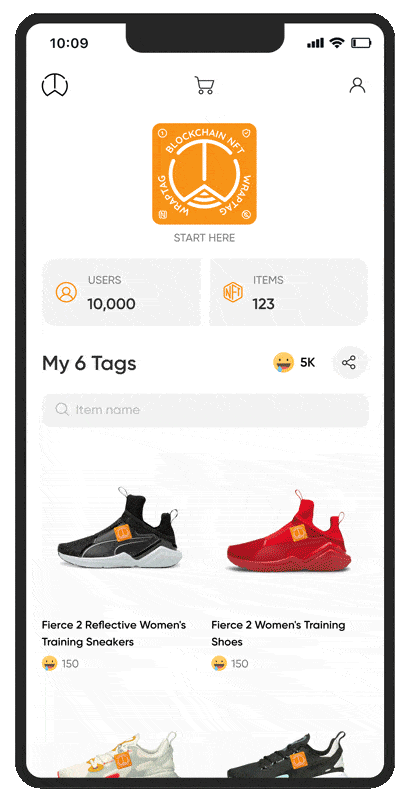 Where to buy NFC Tags?
You can purchase NFC Tags directly on WrapTag App.
On the home screen section, tap the 'Cart' icon
Choose types of Wraptag, tap 'Add to cart'
Tap the 'Cart' icon
Set an amount, Tap 'Check out'
On the confirmation screen, tap 'Confirm'
Tap 'Add card'
Fill in your card info, tap 'Next'
A popup will confirm your card, tap 'Next'
Tap 'Next'
Your order will appear in the purchase history screen.