Studying the advantages and disadvantages of NFTs
In this article, the advantages and disadvantages of NFTs will be discussed. When you buy an NFT, you get a token or proof of ownership that is kept on the blockchain and can be easily validated by anybody who searches for it. When it comes time to sell that NFT or employ its real-world advantages, having the genuine NFT rather than a snapshot is quite valuable.
NFTs are unique digital art assets, real estate, collectibles, event tickets, website domains, and even tweets that are offered to investors on the blockchain. They can be any kind of digital art, including music, movies, graphics, memes, or a combination of media.
Benefits of NFTs
Because it is so simple to fake documents and information on the internet, NFTs give a record of authenticity and ownership that is kept and verified on the blockchain. As a result, the buyer benefits from the adoption of NFT.
Furthermore, being a non-fungible token, this technology has unique information that distinguishes it from other NFTs, as well as a simple verification mechanism. All of this leads to the ineffectiveness of counterfeit asset generation and subsequent market circulation.
Because NFTs maintain historical ownership data, they may be tracked all the way back to the original developer. The coding of an NFT contains the creator's form, allowing the token to be authenticated on any browser or platform. It is a decentralized verification mechanism that does not necessitate the hosting of the NFT by any institution.
They are indivisible, meaning they cannot be divided into smaller denominations and only exist as a single unit.
As the economy and businesses prepare for what comes next in a post-pandemic future, NFTs may be a good way to diversify your financial portfolio. (Of course, this is only true if you have the risk tolerance and liquid capital to invest in the first place.)
Disadvantages
Obviously, the most significant disadvantage that NFTs confront is market volatility, which is identical to the problems that cryptocurrencies have had in recent years. Although NFTs have grown in popularity in recent months, their implementation still has room for improvement.
It's an extremely risky investment. The worth of every piece of art, digital or physical, is relative and depends on what someone is prepared to pay for it. The "unique" quality of an NFT can be seen as both a benefit and a drawback.
The algorithm used to run cryptocurrencies and this form of Blockchain is the source of this environmental issue. Proof-of-work (PoW) is a method that was designed to be computationally inefficient in order to be more secure.
In addition, there are two security risks: first, someone attempting to construct an NFT for a digital asset that is not theirs, and second, the item acquired through an NFT being stored on a server and potentially being erased.
They have a negative impact on the environment. The implications of generating NFTs, or any sort of cryptocurrency, over time can have a huge long-term detrimental impact on our environment.
Within the space, there is the possibility of fraud and fraudsters. NFTs may presently be hacked and stolen, despite the blockchain, which adds another major risk to consider.
Finally, the NFT's encryption points to the digital asset's source, which is often an internet URL or an IPFS hash. On the downside, if the firm has difficulty, the token will most likely lose its value because it will not link to any source or website.
>> Learn more about WrapTag <<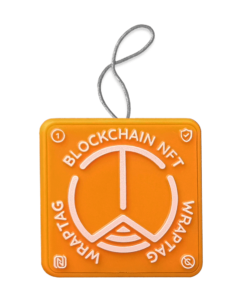 Start your journey
WrapTag App lays on top of the web 3.0 foundation, which differentiates its operation from traditional web apps.
Get KEYRING PRO
To start using the WrapTag app, the user will need to have a ready-to-use wallet as KEYRING PRO. It allows user to sign in decentrally without prior registration.
Download KEYRING PRO (iOS, Android, APK)
Open KEYRING PRO
Choose your language
'Create new account', or import one
Choose TomoChain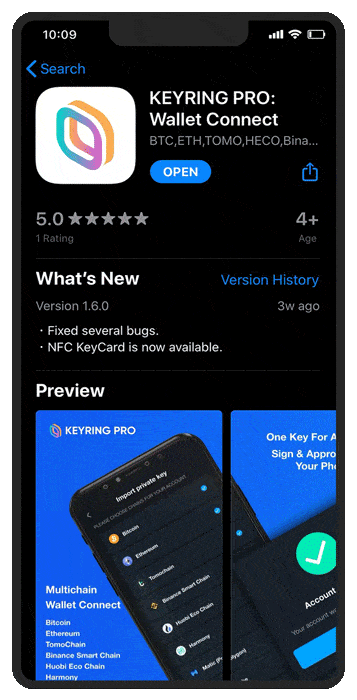 Sign in to WrapTag App
Once your wallet is ready, you will need to sign in to use WrapTag App.
On your mobile browser (Chrome, Safari, Firefox, etc.), go to app.wraptag.io
Tap 'Connect to wallet'
Choose KEYRING PRO, Tap 'Connect'
On KEYRING PRO, choose your account then tap 'Connect'
Switch back to your Browser
WrapTag home screen will appear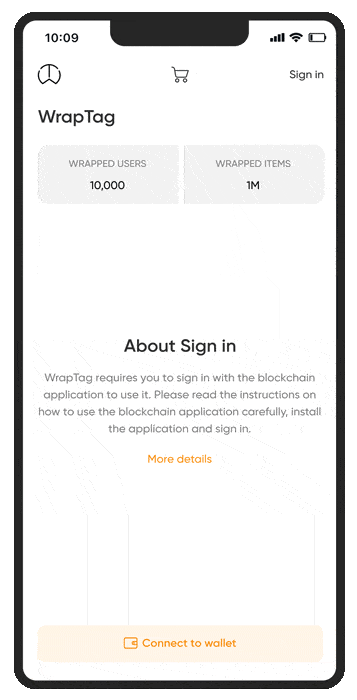 How to scan NFC Tag?
It only takes a few seconds to scan NFC Tag with WrapTag App.
Tap 'Start here'
Scroll down, choose 'Scan'
Scan NFC Tag
Then, choose your account, then tap 'Connect'
Once the NFT Certificate appears, tap 'View'
You will be able to view the wrapped item with details.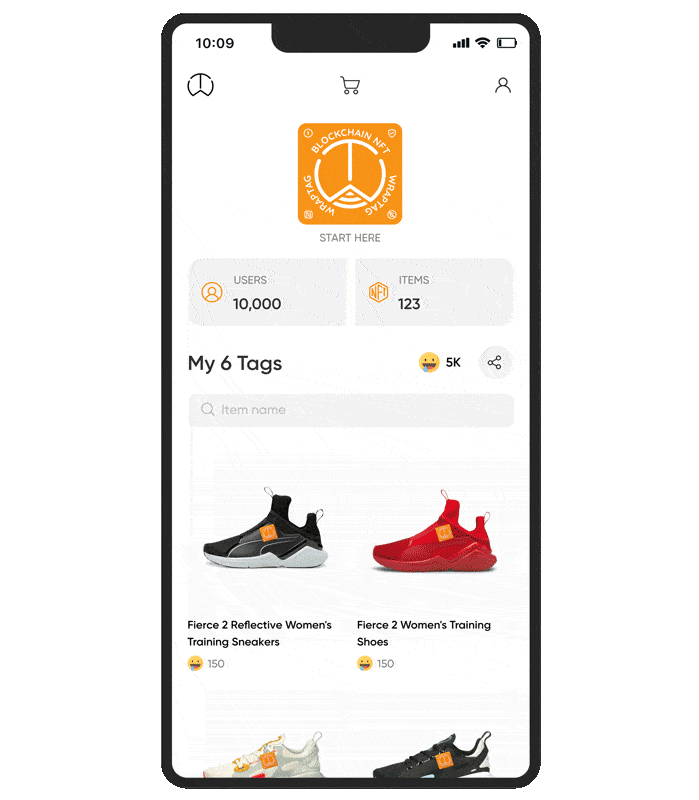 How to rewrite NFC Tag?
You can always rewrite, or replace your NFC Tag with WrapTag App.
Tap 'Start here'
Scroll down, choose 'Replace'
Choose the broken WrapTag
Tap 'Transfer'
Scan the new WrapTag
Tap 'Transfer NFT'
A new NFT Certificate of the new WrapTag will appear.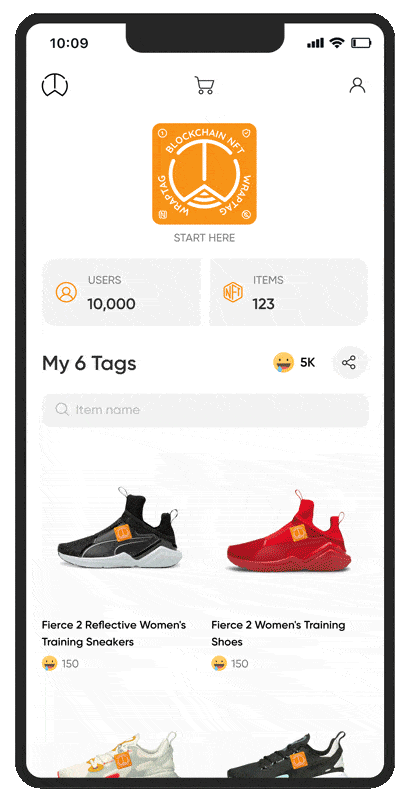 Where to buy NFC Tags?
You can purchase NFC Tags directly on WrapTag App.
On the home screen section, tap the 'Cart' icon
Choose types of Wraptag, tap 'Add to cart
Tap the 'Cart' icon
Set an amount, Tap 'Check out'
On the confirmation screen, tap 'Confirm'
Tap 'Add card'
Fill in your card info, tap 'Next'
A popup will confirm your card, tap 'Next'
Tap 'Next'
Your order will appear in the purchase history screen.