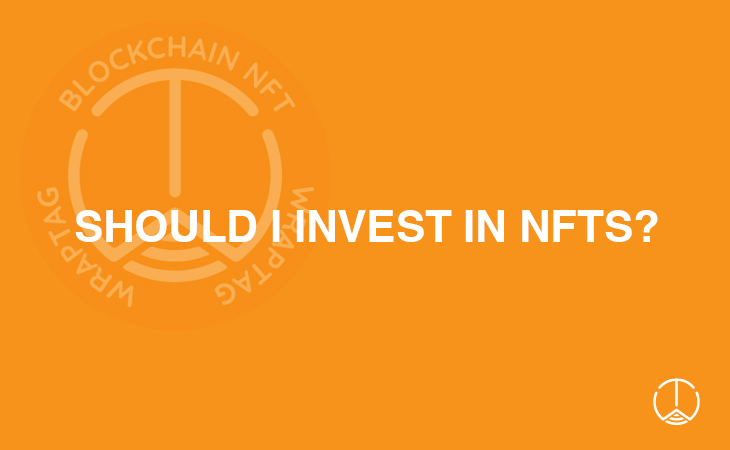 "Should I invest in NFTs?"
You may have this question "Should I invest in NFTs?". Investing in new and alternative markets, as is customary, entails risk and, most likely, less early gain than money invested in traditional markets, such as shares. Because it is mostly a speculative market, the NFT market is currently quite unstable, despite its fast growth.
The popularity of NFTs has skyrocketed. Hence, you may be thinking if you should get in on the NFT craze after some investors gained millions.
Also, keep in mind that the majority of the present platforms selling NFT are small businesses that will most likely cease to exist in a few years. On the contrary, some of these businesses are obtaining significant funding, such as OpenSea, which just obtained a 23 million dollar investment to enhance and cement its position in the NFT sector. As a result, people who purchase NFts from this firm may feel safer about their digital possessions.
Experts argue that NFTs aren't yet ready for primetime investment and that there are certain facets of crypto that you'll want to be well familiar with before investing in one.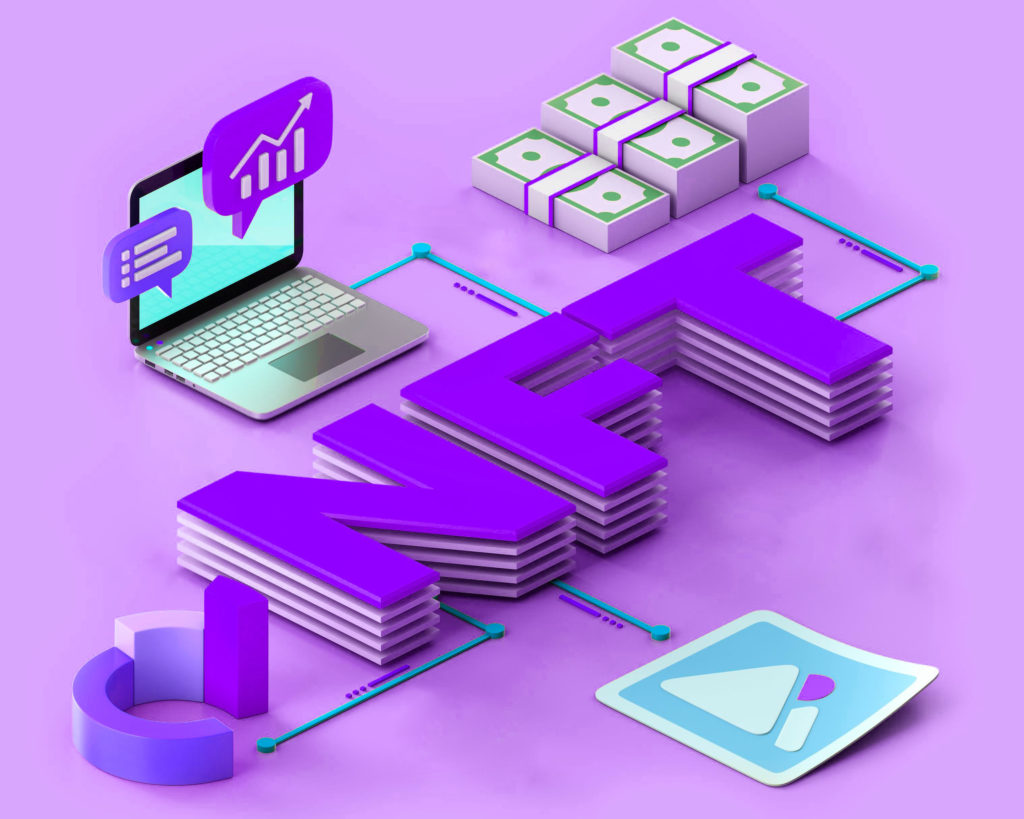 For starters, buying an NFT is a difficult procedure. To get started, you'll need an Ethereum-compatible crypto wallet and some ether, as well as the ability to connect your wallet to an NFT marketplace – a lot of hoops to clear. Specifically, crypto hacks and frauds, which have grown increasingly popular and sophisticated, are also vulnerable to NFTs. 
Then there's the issue of worth and utility. In this case, NFTs are not like stocks or bonds, where the underlying value of the investment is usually known. A successful NFT is analogous to a great brand in that it is given a lot of value by others. As a result, it is only worth what someone else is willing to pay for it.
Should you be a retail investor or a regular person just getting started in the market, you'll need a lot of knowledge, trust, understanding, and guts to succeed.
If you wish to buy an NFT, do it for enjoyment, like you would a concert or sporting event ticket, rather than as an investment. It is advised to do it in a somewhat risk-free manner by investing only what you're prepared to lose or avoiding it completely if it would interfere with other financial objectives such as emergency savings or debt repayment.
In a nutshell
NFTs are likely to survive in the market in the same way that cryptocurrencies have done. Indeed, they are currently another example of a technology that has had a large impact on the digital asset market, but they differ in that they bring considerable benefits in the areas of origin and creator verification and authentication, hence increasing the asset's true worth.
Finally, organizations that create this type of technology face a variety of formidable competitors. For instance, Facebook is working on Facebook Diem, a blockchain and cryptocurrency platform that has the potential to be the world's most energy-efficient blockchain.
>> Learn more about WrapTag <<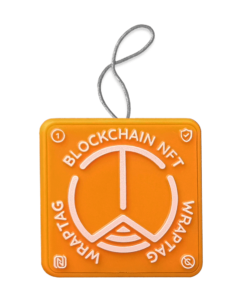 Start your journey
WrapTag App lays on top of the web 3.0 foundation, which differentiates its operation from traditional web apps.
Get KEYRING PRO
To start using the WrapTag app, the user will need to have a ready-to-use wallet as KEYRING PRO. It allows user to sign in decentrally without prior registration.
Download KEYRING PRO (iOS, Android, APK)
Open KEYRING PRO
Choose your language
'Create new account', or import one
Choose TomoChain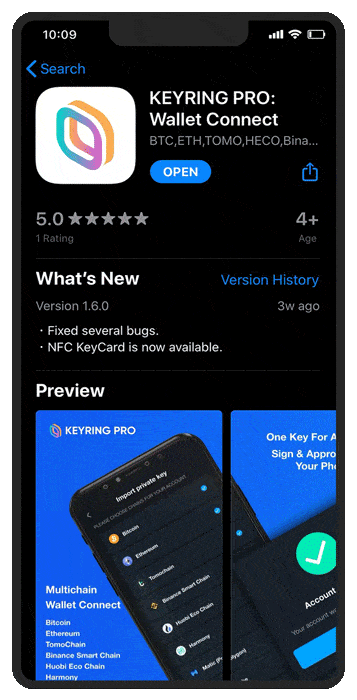 Sign in to WrapTag App
Once your wallet is ready, you will need to sign in to use WrapTag App.
On your mobile browser (Chrome, Safari, Firefox, etc.), go to app.wraptag.io
Tap 'Connect to wallet'
Choose KEYRING PRO, Tap 'Connect'
On KEYRING PRO, choose your account then tap 'Connect'
Switch back to your Browser
WrapTag home screen will appear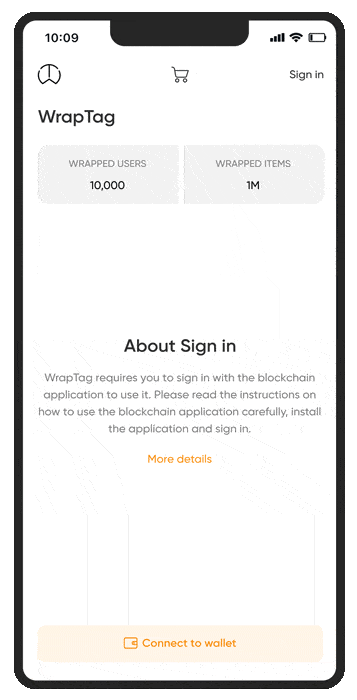 How to scan NFC Tag?
It only takes a few seconds to scan NFC Tag with WrapTag App.
Tap 'Start here'
Scroll down, choose 'Scan'
Scan NFC Tag
Then, choose your account, then tap 'Connect'
Once the NFT Certificate appears, tap 'View'
You will be able to view the wrapped item with details.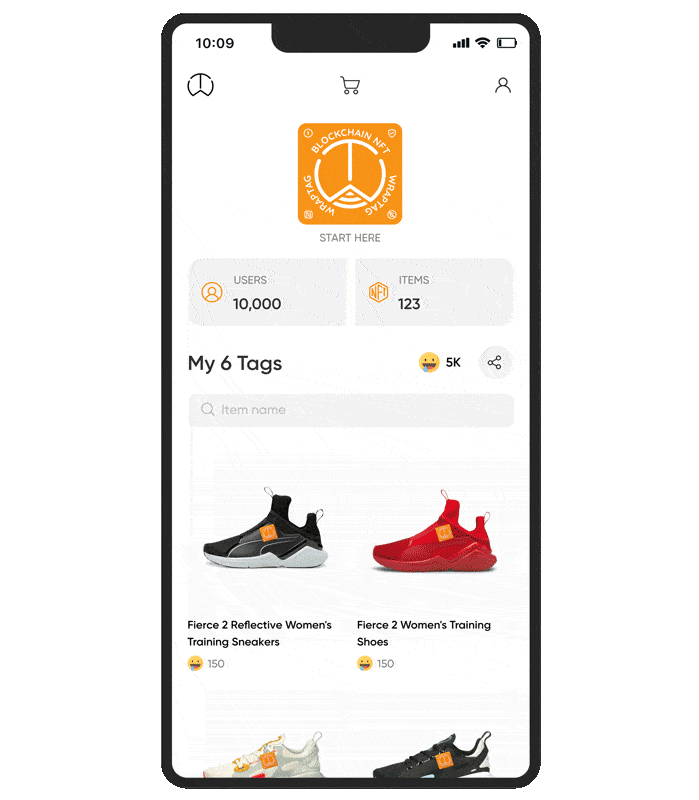 How to rewrite NFC Tag?
You can always rewrite, or replace your NFC Tag with WrapTag App.
Tap 'Start here'
Scroll down, choose 'Replace'
Choose the broken WrapTag
Tap 'Transfer'
Scan the new WrapTag
Tap 'Transfer NFT'
A new NFT Certificate of the new WrapTag will appear.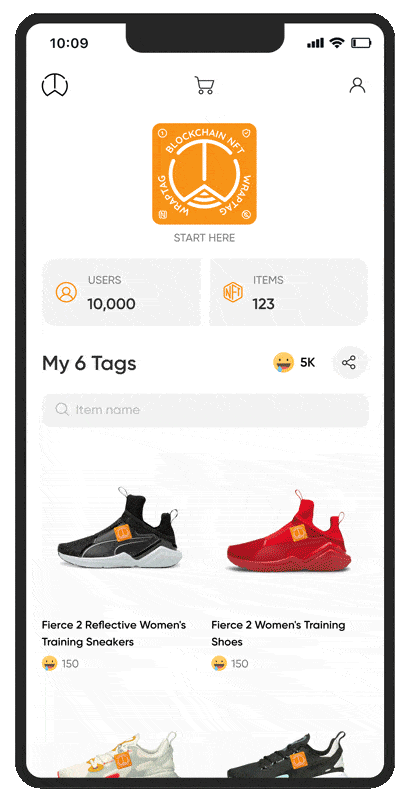 Where to buy NFC Tags?
You can purchase NFC Tags directly on WrapTag App.
On the home screen section, tap the 'Cart' icon
Choose types of Wraptag, tap 'Add to cart
Tap the 'Cart' icon
Set an amount, Tap 'Check out'
On the confirmation screen, tap 'Confirm'
Tap 'Add card'
Fill in your card info, tap 'Next'
A popup will confirm your card, tap 'Next'
Tap 'Next'
Your order will appear in the purchase history screen.