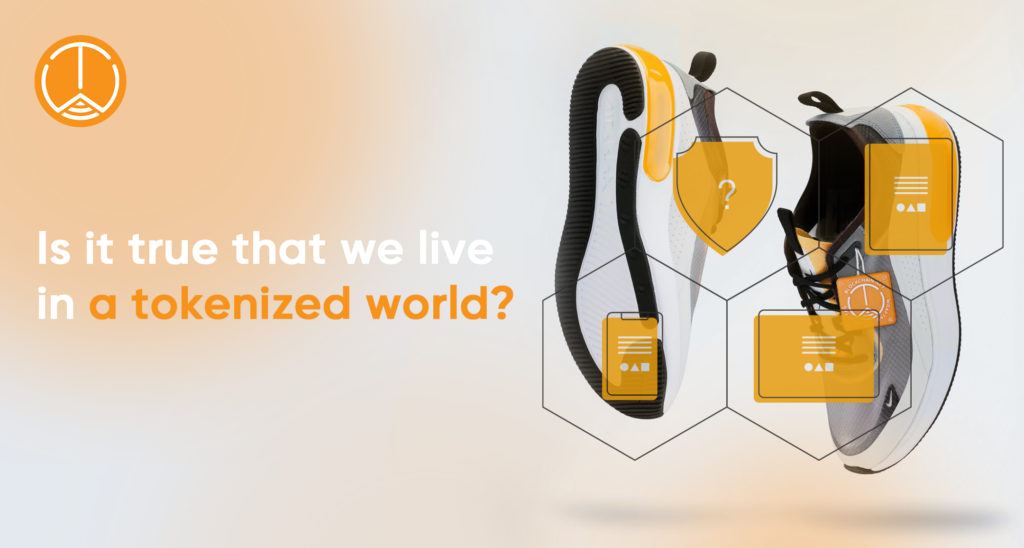 Did you know that blockchain might revolutionize the way we invest in physical assets? Which is tokenization. 
What is Tokenization?
Tokenization is a method of dividing ownership of a physical object (such as a building) into digital tokens. These tokens are similar to non-fungible tokens in that they serve as "shares" (NFTs). The difference is that the tokens are fungible and have a direct relationship with the asset's value.
Everything you own in today's financial world is linked to your name. You may own a home, a vehicle, stocks, or cash in your bank account.
All of those assets may be divided down into bits during the tokenization process. That implies you may link any asset to stock or single evidence of ownership.
Everything being tokenized imagines a world where everything may be exchanged. Cash and tangible assets aren't a constraint on your liquidity. Instead, it may be whatever you possess, even your time.
It dismantles the entire intermediary institution. Additionally, it allows online transactions by adopting a secure, decentralized process. What's more, it removes barriers to power and access. We still have to deal with asset and wealth disparities, but no one can tell you how or what to trade.
The blockchain technology that underpins these transactions also makes investment more efficient, cost-effective, and safe. It liquefies assets and allows those who have been unable to invest due to financial or geographic constraints to do so.
There is still a long way to go.
I'm well aware that the utopian future of my aspirations is a long way off if it ever becomes a reality.
We will struggle to deal with tough issues such as who controls the money in our society and how to level the playing field. I am not naive about these difficulties, and I do not believe that technology will fix them.
Even while cryptocurrencies appear to be promising, they are not without flaws. For better or worse, these are completely uncontrolled investments.
According to the People's Bank of China, the "worst" is a 90 percent rate of fraud among Initial Coin Offerings (ICOs) at the present.
Nonetheless, the possibilities continue to inspire me. Tokenization is but one illustration of what a more decentralized, egalitarian, and direct financial system may provide.
In the end, technologies are merely tools that we can use to drive cultural change — and whether we're talking about AI, bots, or blockchain, the code is irrelevant. What matters most is our aim.
It's time to decide how we'll arrange our civilization for the next hundreds of years.
>> Learn more about WrapTag <<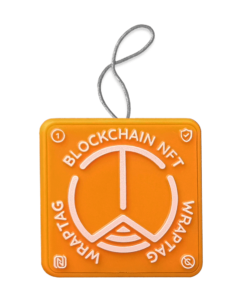 Start your journey
WrapTag App lays on top of the web 3.0 foundation, which differentiates its operation from traditional web apps.
Get KEYRING PRO
To start using the WrapTag app, the user will need to have a ready-to-use wallet as KEYRING PRO. It allows user to sign in decentrally without prior registration.
Download KEYRING PRO (iOS, Android, APK)
Open KEYRING PRO
Choose your language
'Create new account', or import one
Choose TomoChain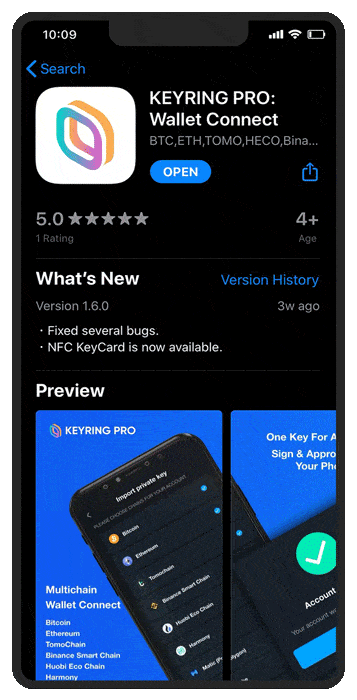 Sign in to WrapTag App
Once your wallet is ready, you will need to sign in to use WrapTag App.
On your mobile browser (Chrome, Safari, Firefox, etc.), go to app.wraptag.io
Tap 'Connect to wallet'
Choose KEYRING PRO, Tap 'Connect'
On KEYRING PRO, choose your account then tap 'Connect'
Switch back to your Browser
WrapTag home screen will appear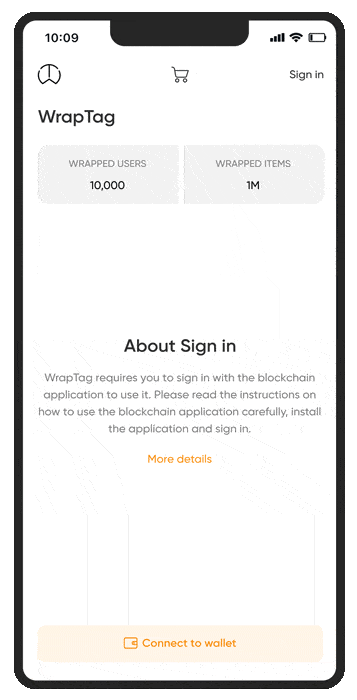 How to scan NFC Tag?
It only takes a few seconds to scan NFC Tag with WrapTag App.
Tap 'Start here'
Scroll down, choose 'Scan'
Scan NFC Tag
Then, choose your account, then tap 'Connect'
Once the NFT Certificate appears, tap 'View'
You will be able to view the wrapped item with details.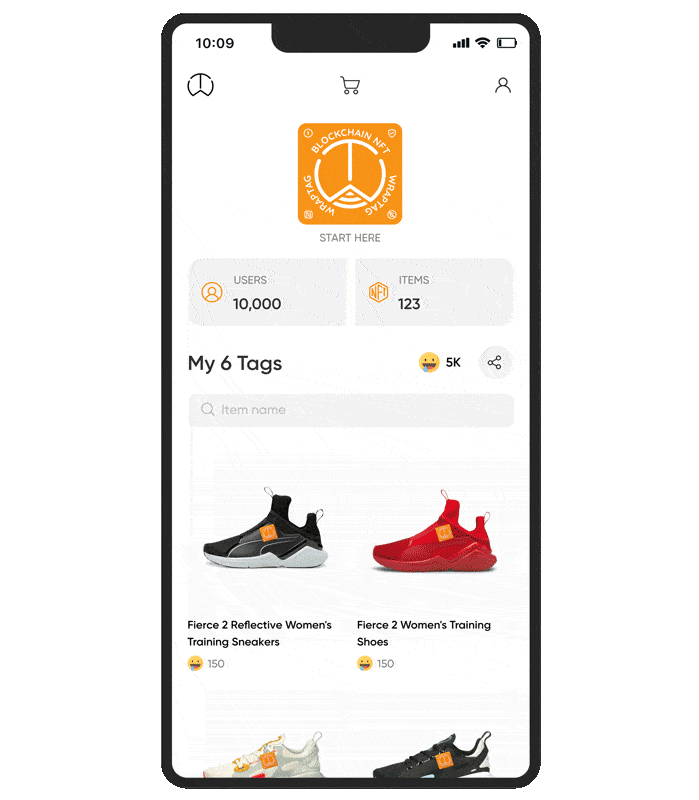 How to rewrite NFC Tag?
You can always rewrite, or replace your NFC Tag with WrapTag App.
Tap 'Start here'
Scroll down, choose 'Replace'
Choose the broken WrapTag
Tap 'Transfer'
Scan the new WrapTag
Tap 'Transfer NFT'
A new NFT Certificate of the new WrapTag will appear.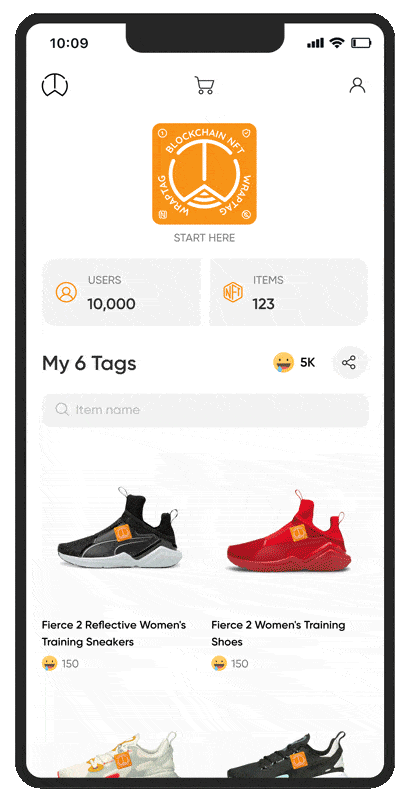 Where to buy NFC Tags?
You can purchase NFC Tags directly on WrapTag App.
On the home screen section, tap the 'Cart' icon
Choose types of Wraptag, tap 'Add to cart
Tap the 'Cart' icon
Set an amount, Tap 'Check out'
On the confirmation screen, tap 'Confirm'
Tap 'Add card'
Fill in your card info, tap 'Next'
A popup will confirm your card, tap 'Next'
Tap 'Next'
Your order will appear in the purchase history screen.