Fashion, which is compatible with NFT, has attracted a high level of attention with various brands from around the world entering the market by tying in with metaverse and games.
In this issue, we will explain examples of NFT fashion and how to create and display them.
Digital Fashion x NFT
Digital fashion refers to clothes, shoes, bags, etc. available in the metaverse (virtual space), all of which are composed of digital data.
Digital data is constantly being copied, and copyright and authenticity have been major issues.
The introduction of the NFT system into the digital fashion marketplace will make it possible to prove authenticity and rarity, and will also make it easier to trade with other users in the NFT marketplace.
NFT Fashion Brand List
Here are some brands that have actually released digital fashion as NFT.
Louis Vuitton
Louis Vuitton has released "LOUIS THE GAME," a smartphone app game to commemorate the bicentennial of the birth of Louis Vuitton founder Louis Vuitton. The game includes 30 NFT artworks, which can be collected by playing the game.Ten of the 30 NTF artworks were created by world-renowned artist BEEPLE, whose own digital artworks have sold for approximately 7.5 billion yen in the past.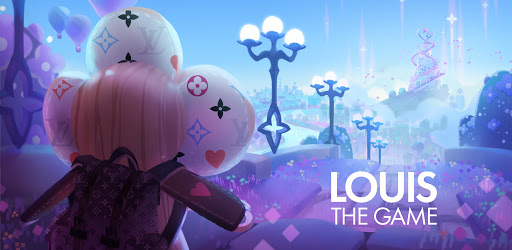 GUCCI
The first NFT piece was published in May 2021, and NFT has been publishing more and more since then. In collaboration with SUPERPLASTIC, one of the world's leading global entertainment companies, we have issued "SUPERGUCCI".The first edition of "SUPERGUCCI" is a limited edition of 10 limited edition NFTs, each with a handmade Italian ceramic figure of a different character, making it a rare and exclusive item.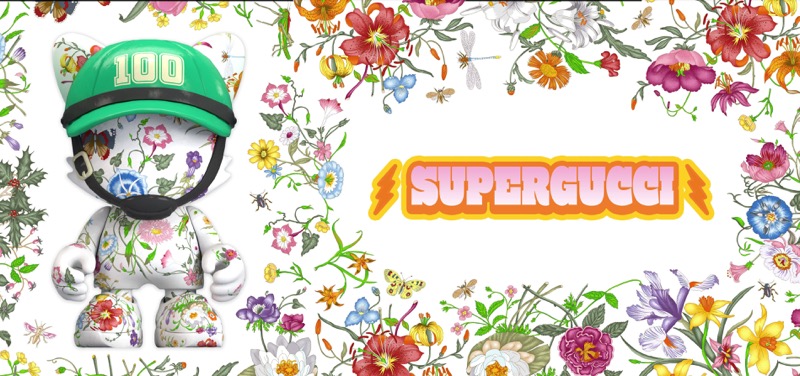 Burberry
In partnership with Mythical Games, the company launched a limited-edition shark-shaped avatar NFT that can be used in the blockchain game "Blankos Block Party." The NFT was issued in a limited edition of 750 pieces and sold out within 30 seconds of going on sale, despite the high price of $299.99 per piece.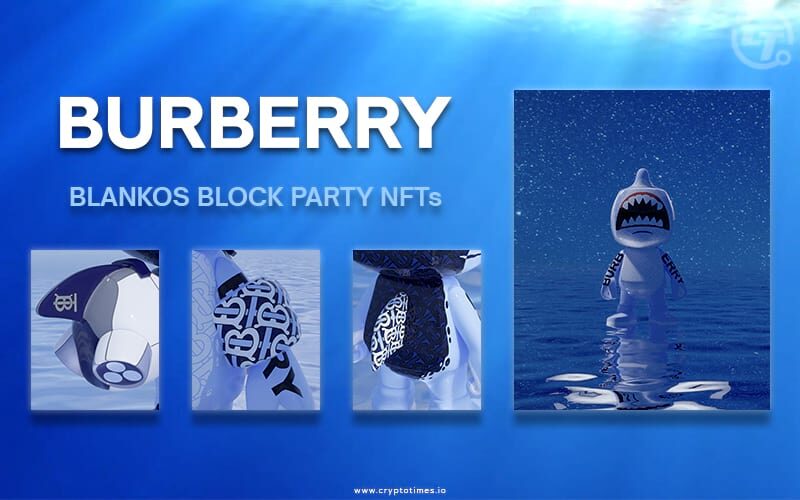 Ministry of Economy to Conduct NFT Demonstration in Fashion Industry
The Ministry of Economy, Trade and Industry (METI) commissioned Startburn, an art x blockchain business, to launch a demonstration project on the advancement of exhibitions in the fashion industry using blockchain and NFT, and from March 4 to 13, 2022, PARCEL, located in Nihonbashi, Tokyo, was Five fashion brands participated in the project and exhibited their works in both real and digital formats at PARCEL in Nihonbashi, Tokyo, from March 4 to 13, 2022.
The works will be sold through the blockchain mechanism provided by Startburn in the following three forms.
(1) NFT issued on the actual fashion item
(2) NFTs issued on the actual 3DCG data of the fashion item
(3) NFTs issued for image data composited from a 3D photograph of the actual fashion item.
The use of NFTs enables long-term management of works sold by authorized brands and designers, and also allows for the return of money to be sent to the original creators of the brands and designers when the works are sold through secondary distribution.
How to create and exhibit NFTs
Here we will explain how to create and list your items on OpenSea, the largest global marketplace.
STEP 1. Create NFT

Click "Create" on the OpenSea top page.
STEP 2. Linking METAMASK
STEP 3. Enter detailed information about the work in the "Create New Item" section.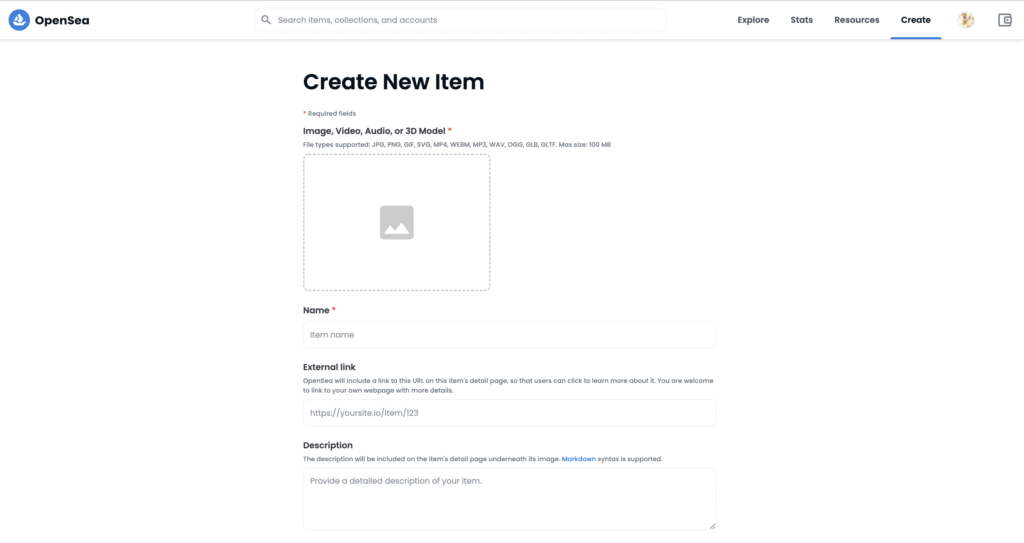 Enter images, name, detailed description, and external links as collection information.
Name: Name of the collection
External link: Your own homepage URL (optional)
Description: Detailed description of the collection
STEP 4. Select the NFT you wish to display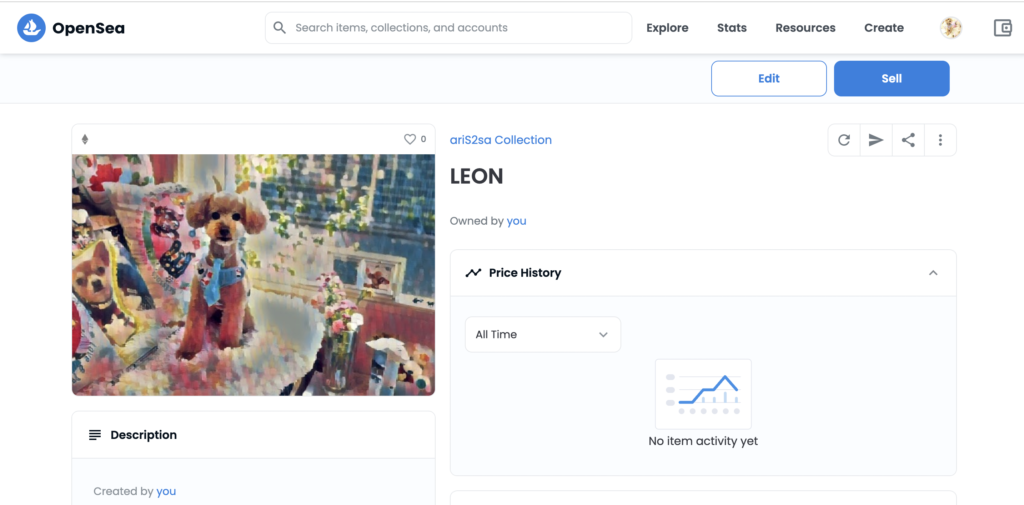 Click on "Sell" in the upper right corner of the screen.
STEP 5. Set the terms of sale
There are two types of sales methods available: "Fixed Price" and "Timed Auction".
Fixed Price: This is a general method of selling NFT works. You can set the price and time period.
Timed Auction: This is an auction-style selling method. You can choose to sell to the highest bidder or sell at a reduced price.
Once all settings have been made, the process of listing an item is complete.
How to NFT a real fashion item
Would you like to convert your favorite fashion items into NFT as digital fashion?
WrapTag allows users to tag real clothes, shoes, bags, etc., and register images and information to create NFT. The NFT tagged with actual fashion items can be digitally collected on the blockchain, which is difficult to tamper with, and can be traded with other users.
Currently, WrapTag is a
is now being released.
NFTs can also be used as proof of various things, such as rights, and can help bring real objects into the digital world, such as the metaverse.
With the newly released "Cloud Tag," WrapTag can be used with commercially available NFC tags and QR codes. Anyone in the world can now link NFTs to actual items with even greater flexibility.
We hope you will make use of it.